Black Guard Gages Sets & Pin / Plug Gages
Attributes:
Corrosion Prevention
Visual Wear Indication
.000040" - .000060" Penetration Depth
Pin /Plug gage diameter range: 0.006" (0.15mm) to 4.000" (101.60mm)
Black Guard Gages are available in a Class ZZ or Z tolerance. The gages are stocked in the Class ZZ tolerance as gage pin sets or replacements pins in 0.001" (0.01mm) increments. The Class Z or ZZ custom gages may also be purchased in special diameters as Reversible, Taperlock or Trilock design gages in Black Guard.
The Black Guard black oxide treatment penetrates the surface of the gages approximately .000040" - .000060" deep. When the gages wear, from use, the black will become silver, showing the gages have been used and may be in need of calibration or replacement.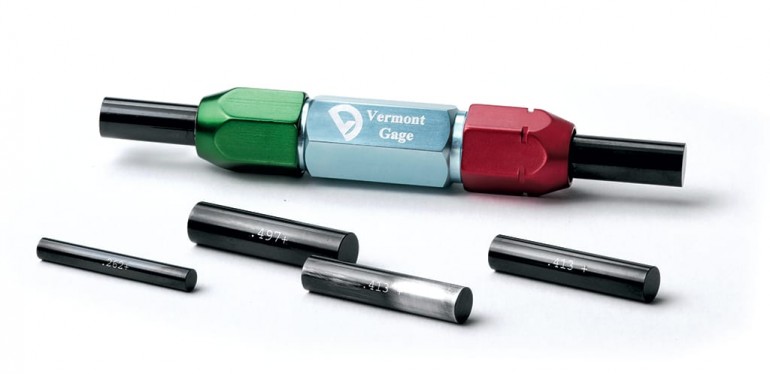 The Black Guard treatment helps to prevent corrosion and reduces the coefficient of friction of the treated surface of the gage. This extends the useful gage life.
Black Guard Gages can help to save money on the calibration or replacement of gage pins. Some customers rewrite their internal calibration procedures to state, only gages showing wear need to be frequently calibrated or replaced. The balance of the unused gages in the set may be place on a longer calibration cycle.